10th International Software Testing Conference
Re-Energize Your Testing Teams
Test Engineer X.0 : A bright career opportunity in software testing
April 16th, 2019, Tuesday
Renaissance Istanbul Polat Bosphorus Hotel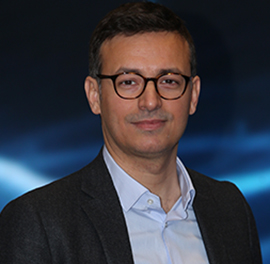 President @Turkish Testing Board
Opening Speech: Ice-Creams,
Test Automation Anti-Patterns,
and Entropy
Learn More
Panel
Test Engineer X.0 in Action
Parallel Session
Next Generation QA: Code Quality and Analysis
About TestIstanbul Conference
TestIstanbul is the first and largest international software testing conference of South East Europe and Middle East Regions. TestIstanbul hosted thousands of attendees and dozens of keynote speakers from all over the world,
since 2010.
TestIstanbul is the event that annually up-to-date edition of TSQR is launched. The conference is created and hosted by Turkish Testing Board and it is a member of ISTQB® Conference Network.
See Previous Reports & Conferences
Super Early Bird
₺

850 + VAT Until October 11th, 2018
SOLD OUT
Early Bird
₺

1100 + VAT Until January 4th, 2019
SOLD OUT
#TestIstanbul has started in style with one hell of an intro! Thanks for having me here

Mark Winteringham

@2bittester
It's great be here again #TestIstanbul

Barış Bal

@BrsBal
I love mobile testing and Portugal 💚 Hire me @joelmoliv 🙏 so convinced to be an immigrant in there! #TestIstanbul

Erinç Deniz

@kucukejderha
Using tools to support your activities said Mark Winteringham #TestIstanbul #testistanbul #2018

Gizem Kurtulgan

@GizemKurtulgan
It was a wonderful presentation @2bittester. Automation to support testing #TestIstanbul

Kadir Herkiloğlu

@kherkiloglu
Venue
Renaissance Istanbul Polat Bosphorus Hotel
Attendees Enjoyed The Stunning View Of The Bosphorus From Hotel
More About Venue
Turkey Software Quality Report 2018-19 will be published
This report is designed to help companies to make paradigm shifts in their mindsets. It not only draws a clear picture of the current situation in the Turkish market but also sets the de facto standards and trends for future information technology (IT) projects. As IT projects begin to fail more frequently in our market, this kind of a report will be a reference point for all decision makers.
See & Download Previous Reports
Get in Touch
Got a question? Don't keep it to yourself