April 16th, 2019
Test Engineer X.0: A Bright Career Opportunity In Software Testing
Re-Energize Your Testing Teams!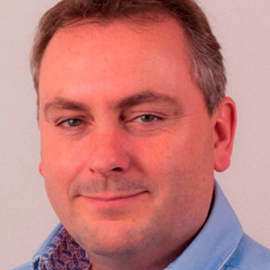 Director Professional Testing B.V. @Provincie Zuid-Holland
Keynote: TMMi in an
Agile Context
Learn More
Panel
Test Engineer X.0 in Action
- Mobile Testing
- Performance Testing
- Crowd Testing
- Security/Penetration Testing
- Stress Testing
- Virtualization
- Test Automation
- Integration Testing
- Test Management
- Micro Services
- IoT Testing
- Big Data Testing
- BDD
- Test Infrastructure
- DevOps
- Continuous Integration
- Monitoring Metrics
- Regulations and Constraints
- Device Farm
- Testing on the Cloud
- Testing from the Cloud
- Software as a Service
- Platform as a Service
- Infrastructure as a Service
- Cloud Monitoring
- TDD
Venue
Renaissance Istanbul Polat Bosphorus Hotel
Attendees Enjoyed The Stunning View Of The Bosphorus From Hotel
More About Venue
Moments From TestIstanbul 2019
Turkey Software Quality Report 2019-20 was Published
This report is designed to help companies to make paradigm shifts in their mindsets. It not only draws a clear picture of the current situation in the Turkish market but also sets the de facto standards and trends for future information technology (IT) projects. As IT projects begin to fail more frequently in our market, this kind of a report will be a reference point for all decision makers.
See & Download Previous Reports
Get in Touch
Got a question? Don't keep it to yourself